By Royson James
Don't stop. Don't talk.
Ask them to arrest you or leave you alone.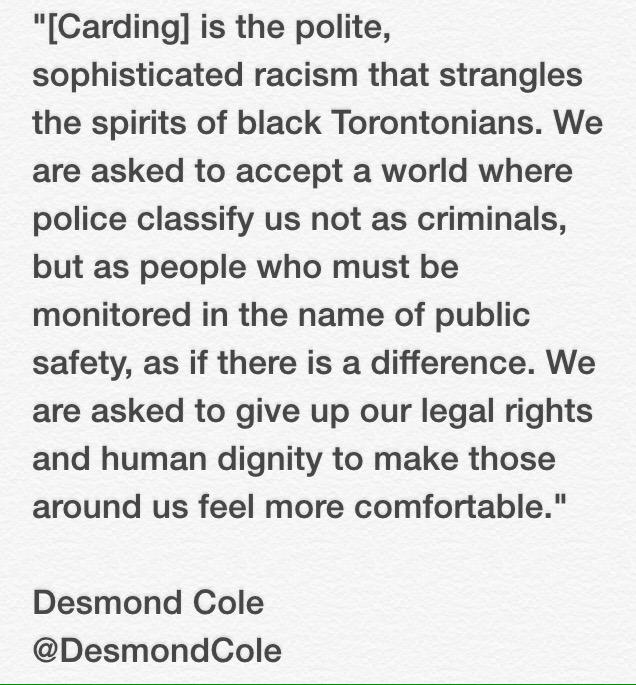 That's the advice I've contemplated giving to young black men who are the target of discriminatory police practice of carding.
You are not a criminal. You have done nothing wrong — except Walking While Black. The approaching officer does not accuse you of a crime. The officer doesn't inform you of an investigation or that you are a suspect?
My sons talked me out of it.
"You'll get these kids shot," my law-graduate son argued, already cynical.