By Pamela Vanmeer
August 21, 2014 a rookie Peterborough cop stopped to chat with a couple of guys out walking the streets of Peterborough at 4am. The constable didn't know it at the time but she was talking to Steven Yearley. Yearly was convicted of a violent sexual assault in Huntsville in 2007. The victim was beaten so badly her friends did not recognize her. The rape lasted 15 minutes before the assailant was scared off by someone passing by. Yearley escaped from prison and went on a violent rampage stealing a Hydro One truck and breaking into a number of residences. He voluntarily chose to serve 100 percent of his sentence to avoid the restrictions of parole. But when he moved back to Peterborough police issued a public safety alert and placed restrictions on Yearley as a dangerous offender. Among them was to obey a curfew from 10 pm to 6 am.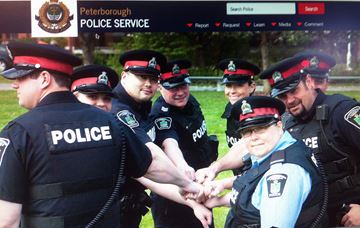 The cop didn't know who Yearley was because he'd grown his hair. She just saw a couple of guys "walking in a place where there was a number of break and enters recently." She says it was around 4 am and they seemed to be trying to evade her so she stopped them. She entered the details of the interaction on a contact card in the computer right down to the false name Yearley had given her. The next day one of the detectives was reading the information and recognized the alias and new exactly who it was. Steven Yearley was arrested for breaching this conditions. It was the second time he was charged with breaching conditions. A month before he was found with cocaine according to police.
Deputy Chief Tim Farquharson says this is a perfect example of why streets checks or carding works. " This whole street check thing is part of intelligence lead policing, the proactive and the preventative piece and thats what we are paid to do"
In 2014 Peterborough Police did 829 street checks and so far this year they've done 483. They collect information like name, age and date of birth if it's given. They write down a description of the person, what they were wearing, the date, time, location and circumstances that lead to the interaction. It's stored in a police data base.
Read more at: http://www.vanmeerfreepress.com/peterborough-police-say-street-checks-aka-carding-is-indispensable/